Who was involved in the relief effort?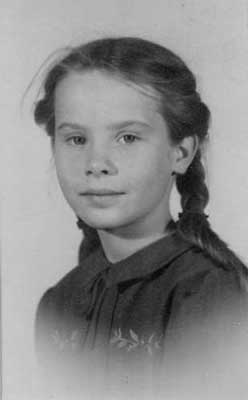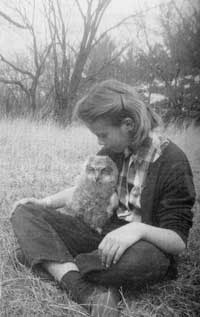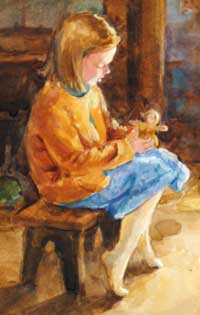 Elva
Elva is Lita's mother and Fran and Hammy's daughter. Lita discovered the tracings with Elva while searching through Fran's attic. Elva began recounting her memories of the event. Lita knew she wanted to write the story of One Thousand Tracings through her mother's eyes in her voice as a little girl.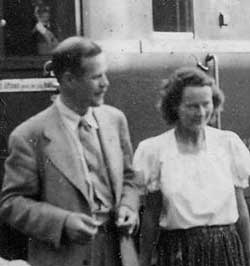 Frances and Frederick Hamerstrom
Everyone who knew them called them Fran and Hammy. They were married in 1931 when they were in their mid 20s. The Hamerstroms were research fellows at the University of Wisconsin – Madison under Aldo Leopold, the ecologist and author of A Sand County Almanac. In 1940 Fran became the only woman ever to earn a graduate degree under Leopold.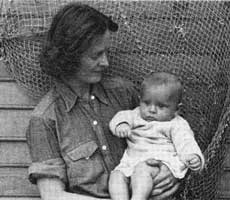 A year later, Hammy became the only person to earn a doctorate under Leopold. Hammy worked as curator at the Edward S. George Reserve near Pinckney, Michigan until 1943 when he enlisted. Their major contribution in research was a lifetime study of the endangered prairie chicken in a research area near their 1850's era, Plainfield, Wisconsin home that was never painted and lacked indoor plumbing. Research completed by the Hamerstroms — suggesting that the prairie chicken required a "checkerboard" pattern of habitat, spread across many acres of land throughout central Wisconsin — is credited by naturalists worldwide for saving the prairie chicken from extinction. Hammy was employed by the Wisconsin Department of Natural Resources from 1949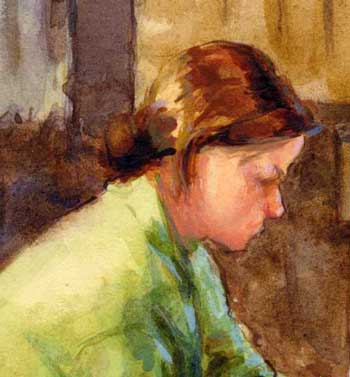 through 1972 as Project Leader of the Prairie Grouse Management Research Unit headquartered in Plainfield. Fran was the Assistant Leader and only the second woman ever employed as a wildlife professional in Wisconsin. Tens of thousands of wildlife observers participated in the collection of necessary data for this project, with Fran playing host to all of them at her home. Fran and Hammy also conducted a decades' long study of the American Kestrel. By training hundreds of research assistants (nicknamed "gabboons") and by writing formal scientific papers and informal books, Fran and Hammy inspired thousands of young people to dedicate their lives to science and to public service. Following Hammy's death in 1990, Fran became a world traveler. She investigated the natural world in places as far flung as Saudi Arabia, Africa and South America. Fran died in 1998 in Wisconsin.
Dr. Gustav Kramer and Dr. Peter Kramer
Gustav Kramer (11 March 1910 in Mannheim - 19 April 1959 in Castrovillari, Italy) was a German zoologist and Ornithologist. In the late 1940s he discovered that birds can use the sun as a compass. Dr. Kramer led a department of the Max-Planck Institute for sea biology and researched the question: How are birds able to orient themselves over long distances? Dr. Kramer died in 1959 when he suffered a fall while searching for clutches of game pigeon eggs.

His son, Dr. Peter Kramer, is President of the Board for the Charles Darwin Foundation (Galapagos) and was director of the Charles Darwin Research Station from 1970 to 1974, he played a key role in the establishment of the Galapagos National Park Service. Peter was only seven years old during the relief effort and his foot tracing is found here.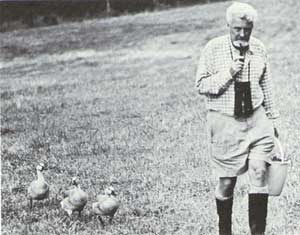 Dr. Konrad Lorenz
Konrad Lorenz (7 November 1903 in Vienna – 27 February 1989 in Vienna) was an Austrian zoologist, animal psychologist, and ornithologist. He is often regarded as one of the founders of modern ethology - the study of animal behavior in their natural environment. Lorenz studied instinctive behavior in animals, especially in geese. Working with geese, he rediscovered the principle of imprinting, where an animal identifies another (substitute) animal as a parent. At the request of his father, Lorenz began a premedical curriculum in 1922 at Columbia University in New York City, but he returned to Vienna in 1923 to continue his studies at the University of Vienna until 1928. He was drafted into the German Army in 1941. He sought to be a motorcycle mechanic, but instead he was assigned as a medic. He was a prisoner of war in the Soviet Union from 1944 to 1948. He shared the 1973 Nobel Prize in Physiology or Medicine "for discoveries in individual and social behavior patterns".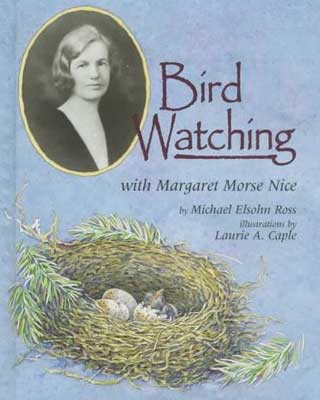 Margaret Morse Nice
Margaret Morse Nice (6 December 1883 - 26 June 1974) was an American ornithologist who made an extensive study of the life history of the sparrow and was author of Studies in the Life History of the Song Sparrow (1937). Nice was born in Amherst, Massachusetts. She received her B.A. from Mount Holyoke College in 1906 and M.A. in biology from Clark University in Worcester, Massachusetts in 1915. In 1931 she met Ernst Mayr at a meeting of the American Ornithologists' Union, and it was he who encouraged her to write and arranged the publishing the results of her studies. Following the publication Nice was elected the first woman president of the Wilson Club and to fellowship of the AOU. In 1938 she spent two months studying the habits of captive birds with Konrad Lorenz in Austria. A December 1946 letter from Margaret Morse Nice to American biologists passed on the troubling news that many European biologists were starving.