What did the foot tracings look like?
The Tracings
The tracings came along with letters from European families. The majority of letters came from Germany and usually the letters were written in German. Fran translated the letter and produced a list of the things the family needed. She then sent this to an American family who had volunteered to help. Here's an example of what would be sent to an American family: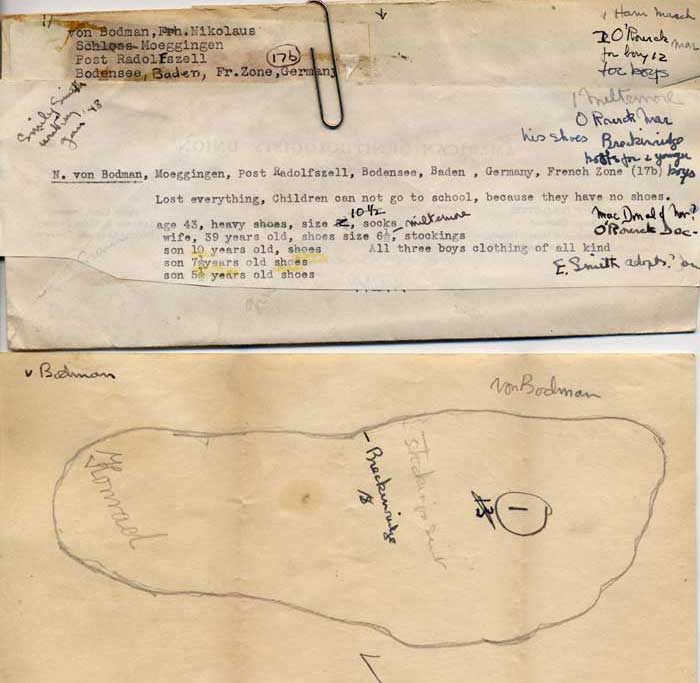 People we still Know
Some of the tracings are from people who we still know. Bernd Heinrich is a professor in the zoology department at the University of Vermont and is the author of a number of books about nature writing, zoology, ecology, and evolution. Heinrich has made major contributions to the study of bees, ravens and owls. Peter Kramer is President of the Board for the Charles Darwin Foundation (Galapagos) and was director of the Charles Darwin Research Station from 1970 to 1974, he played a key role in the establishment of the Galapagos National Park Service.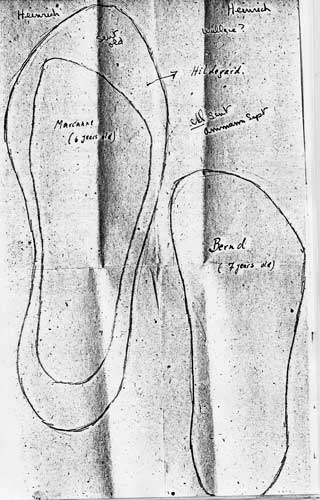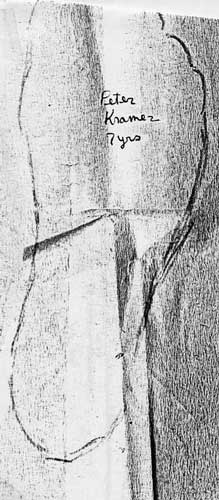 Some Other Tracings and Item Lists